Deck Repairing Asheville NC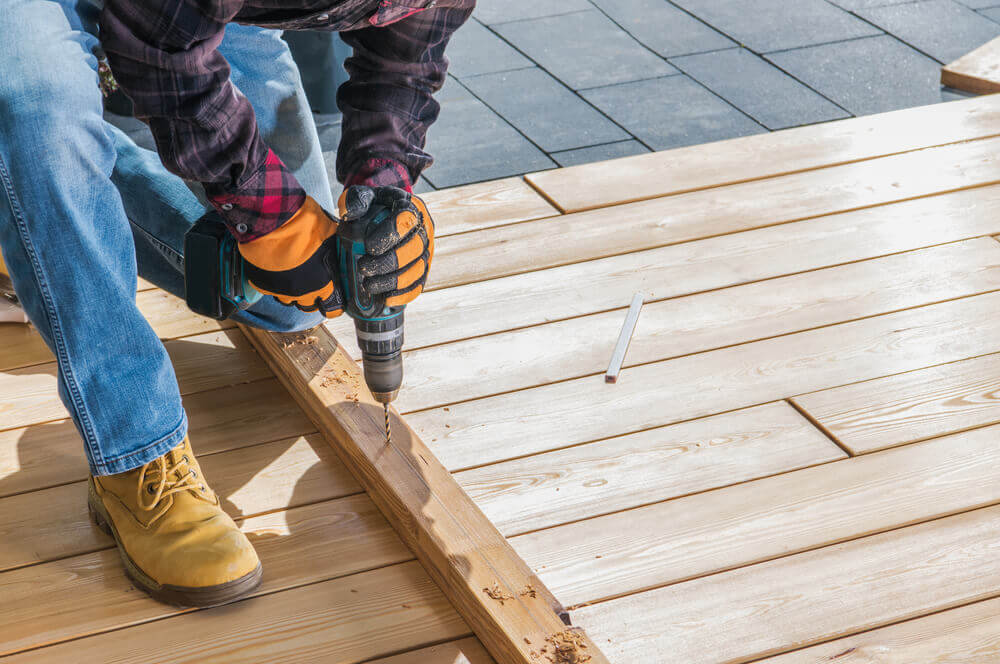 Deck Repairing & Replacement Contractor
Deck Builder Asheville NC is a full-service deck repairing & rehab company that can take your old deck and make it look brand new again. We have a wide variety of options for you to choose from, so you can find the perfect solution for your home.
We are experts in repairing, replacing, refurbishing and designing decks of all types! No job is too big or too small for us!
Professional Deck Repairing Contractor Asheville, NC
We take pride in our skilled and experienced team of deck repair experts. Our certified contractors provide exceptional repairing service for all types of decks, porches, patios and other outdoor living spaces in the Asheville, NC area.
We specialize in repairing damage caused by weathering and aging as well as physical damage from animals, vehicles and any other sources. We will assess the condition of your deck and offer you options that fit within your budget.
Our skilled team can provide a variety of services including structural repairs, staining and sealing, railings installation/replacement, new deck building and more. All materials used in our repair projects are of the highest quality and designed to last for many years with proper maintenance.
We strive to make sure each of our services are completed on the same day so that your deck can be enjoyed as soon as possible. We also offer some warranties depending on the type and extent of the repair project.
If you need any type of deck repair in Asheville, NC, contact us today. We look forward to working with you and giving your outdoor living space a new lease on life!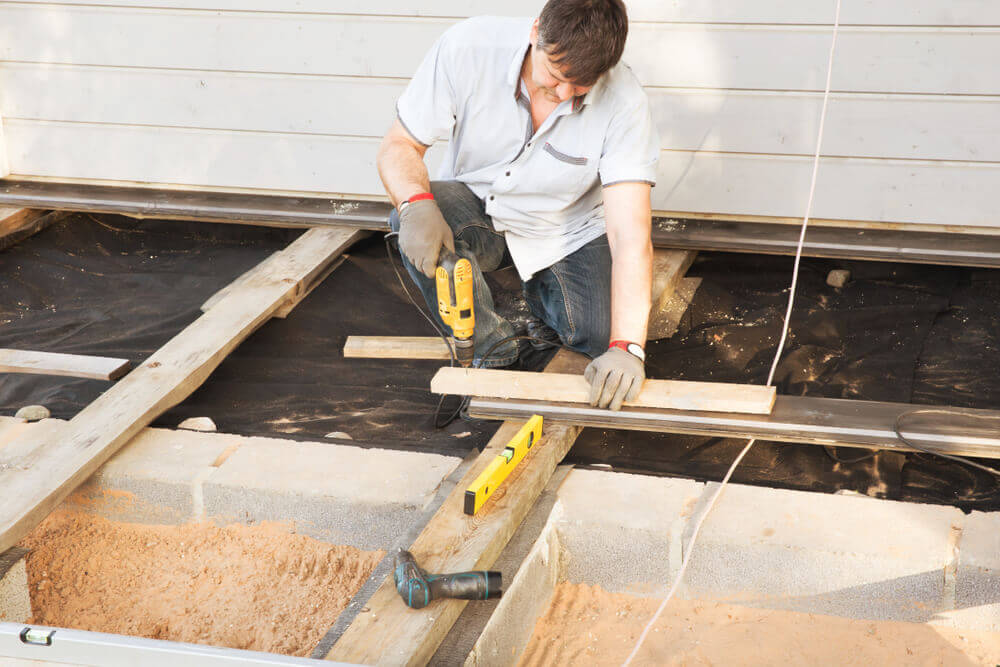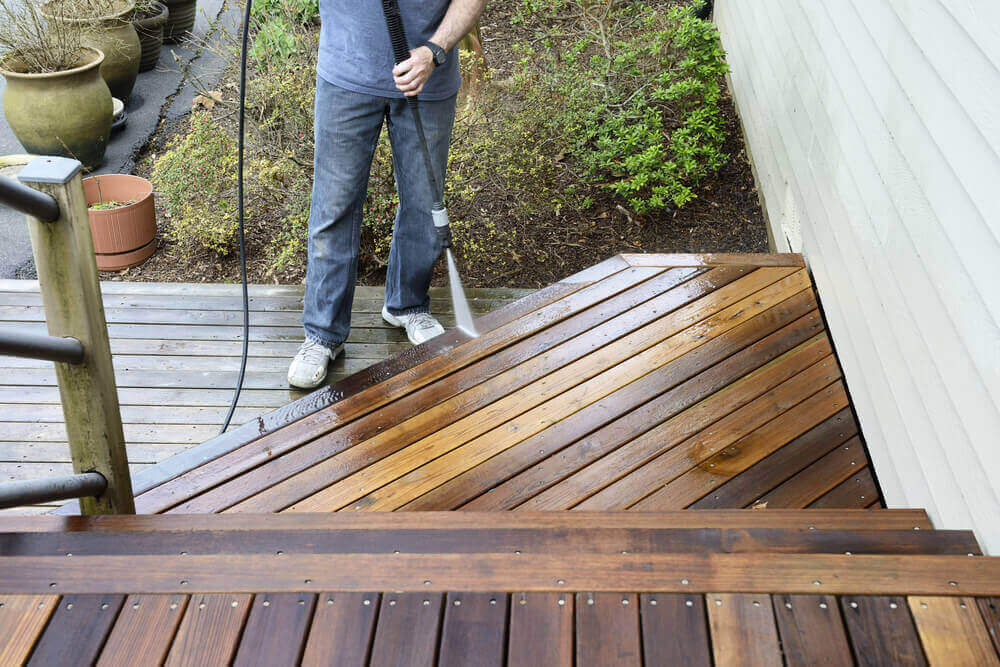 There are many different approaches to repairing a deck, depending on the type of damage that has been done.
Here are some common types of deck repairs:
Replacing damaged boards: If a board is rotten or severely damaged, it will need to be replaced. To do this, you'll need to remove the nails or screws that are holding it in place, and then pry the board out. Then, you'll need to cut a new board to the same size, predrill holes for any screws or nails, and attach it to the deck using screws or nails.
Strengthening loose railings: If your deck's railings are loose, you'll need to tighten them up to ensure that they are safe to use. To do this, you'll need to locate the bolts that are holding the railings in place and tighten them up using a wrench.
Filling in cracks: If your deck has small cracks, you can fill them in with a wood filler to prevent water from seeping into the wood. Once the filler has dried, you can sand it down to make it flush with the rest of the deck.
Sanding and refinishing: If your deck is looking worn and weathered, you may want to sand it down and refinish it to bring back its original luster. To do this, you'll need to use a belt sander to remove the old finish, and then apply a new finish using a paint roller or a brush.
Adding a sealant: If your deck is prone to water damage, you may want to apply a sealant to protect it. This will help to prevent water from soaking into the wood and causing it to rot. To apply a sealant, you'll need to clean the deck thoroughly and then apply the sealant using a paint roller or a brush.
No matter what type of repair you're doing, it's important to follow proper safety procedures and use the correct tools for the job. If you're not comfortable doing the repairs yourself, you may want to consider hiring a professional.
The cost of repairing an old deck will vary depending on the size and condition of the deck, as well as the type of materials used. Generally, repairs can range anywhere from a few hundred dollars to thousands depending on the extent of damage.
Common repair tasks may include replacing broken or rotted boards, planks and posts; re-staining or sealing the deck; and repairing any damage to railings and stairs. It is also important to factor in the cost of labor for any repairs, as hiring a professional can help ensure that the job is done correctly and safely.
In some cases, it may be more cost-effective to replace an old deck rather than repair it. An experienced contractor will be able to provide an estimate of the cost of repairs and replacement based on the size, condition and materials used for the deck. Ultimately, it is best to speak with a professional and get their expert opinion on which option would be best for your particular situation.
Yes, repairing rotten decking is possible. The first step would be to identify the source of the rot and address it before any repairs can begin. Common causes of rot include a lack of drainage, exposure to moisture and humidity or insect infestation.
To begin repairing your decking, you will need to remove all rotted wood boards and framing members. You can use a chisel, saw or crowbar to remove the rotten materials from your deck. Once all of the rotten wood is removed, you should replace the damaged boards with new ones that are properly treated and sealed for outdoor use.
You will also need to clean up any debris left behind from the removal process. This includes any nails or screws that may have been dislodged. Once all of the debris is cleared away, you can then begin to treat and paint your deck as needed.
With a little bit of elbow grease, you can repair rotten decking and have it looking as good as new in no time.
Call US Of Any Deck Repairing Service